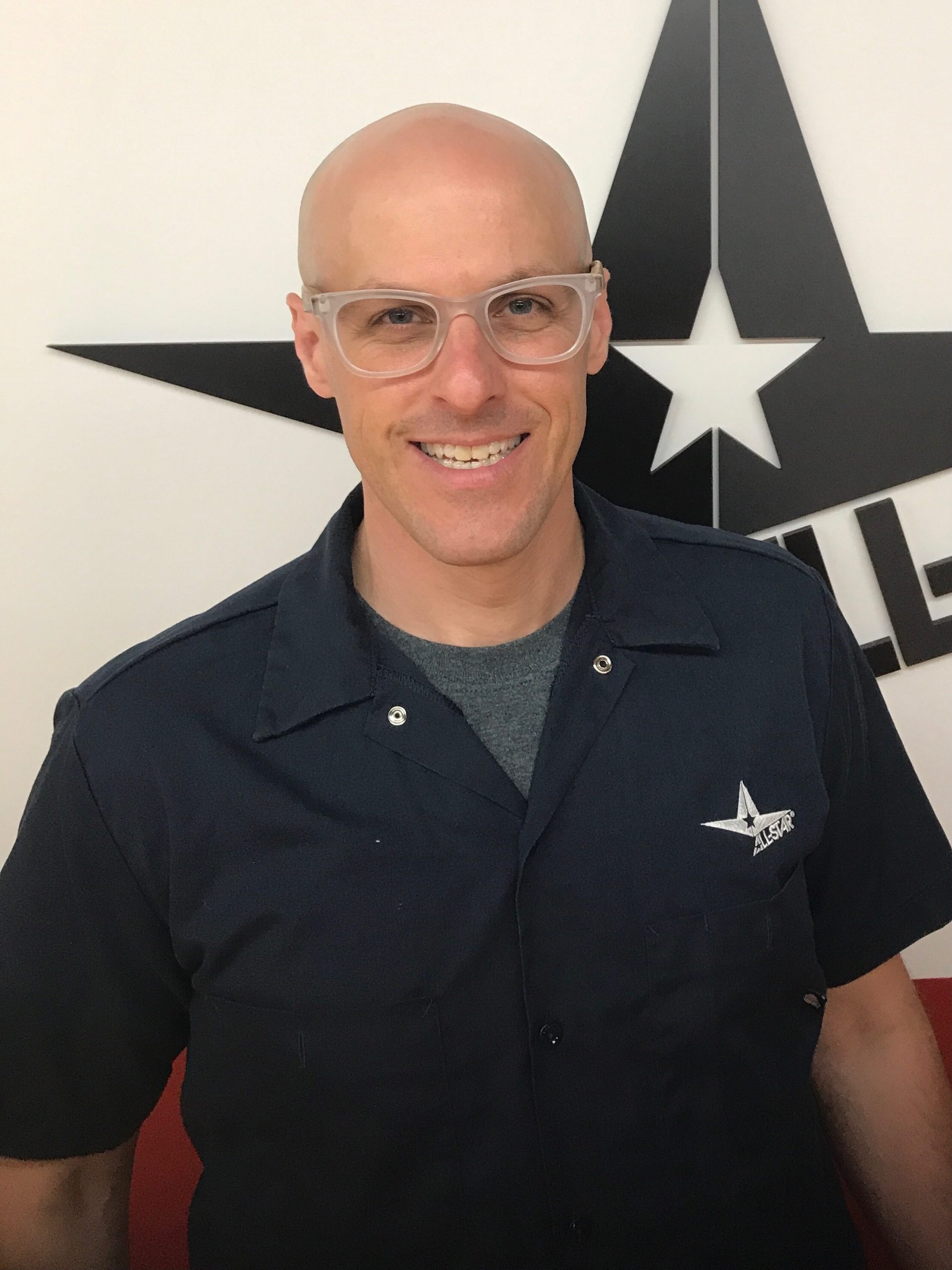 Stan Jurga Jr has been appointed by SFIA to fill its open position on the NOCSAE Board of Directors (representing the Producers ANSI interest category). Stan is the VP of Product Development at All-Star Sporting Goods – a brand that specializes in baseball & softball protective hardgoods for all levels of play.
Stan's role in the industry is unique in that he has one foot in the test lab and one foot on the field. He splits time between developing new products with his design and engineering team while also being the main point of contact with professional athletes who wear All-Star products. Stan can be found in All-Star's in-house NOCSAE impact test lab by morning and later that afternoon he might be seen at Fenway Park showing pro players the latest prototypes and listening to their insight.
Stan graduated from Harvard University with a Bachelor of Science in Engineering Sciences, was a staff researcher at the Harvard Robotics Lab and then completed a Master's in Mechanical Engineering at MIT.  After managing a biotech startup Stan officially joined All-Star in 2005.
About NOCSAE
NOCSAE, the National Operating Committee on Standards for Athletic Equipment, is an independent and nonprofit standards development body with the mission to enhance athletic safety through scientific research and the creation of performance standards for athletic equipment. Formed in 1970, NOCSAE is a leading force in the effort to improve athletic equipment and, as a result, reduce injuries. NOCSAE efforts include the development of performance and test standards for football helmets, gloves and facemasks, baseball and softball batter's and catcher's helmets, baseballs and softballs, ice hockey helmets, soccer shin guards, lacrosse helmets and facemasks, and polo helmets. NOCSAE is comprised of a board of directors representing stakeholders from a number of groups – including consumer and end users, equipment manufacturers and reconditioners, athletic trainers, coaches, equipment managers, and academic and sports medicine associations. These diverse interests have joined forces in an attempt to arrive at a common goal of reducing sports-related injuries. NOCSAE is a nonprofit, charitable organization supported by individuals and organizations with an interest in athletics. For more information, please visit www.nocsae.org.