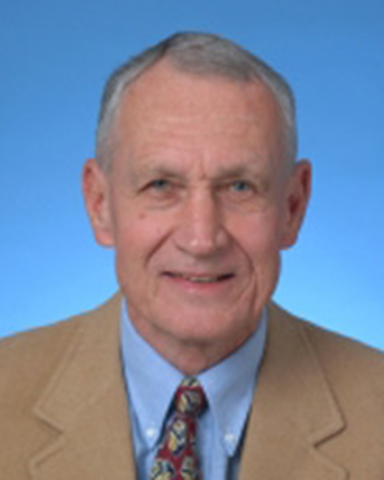 After 15 years of dedicated service to NOCSAE, Fred Mueller, Ph.D. is retiring. During his tenure with NOCSAE, Fred managed 359 full grant applications, ultimately funding 40 grants totaling $8,435,000. Mueller significantly elevated and advanced NOCSAE's grant program and the organization's contribution to athletic equipment research, understanding of injury risk threshold and athlete safety. NOCSAE Executive Director Mike Oliver noted, "Fred has carried the banner in the research area with incredible skill and a humble attitude. We are grateful for his service and wish him the best as he begins his next chapter."
No stranger to achievement, Mueller was honored in 2016 with a Lifesaving Research Award from the Korey Stringer Institute for his exceptional dedication as the former director of the National Center for Catastrophic Sport Injury Research at the University of North Carolina, Chapel Hill. He is also a recipient of the National Federation of State High School Associations' Award of Merit. In recognition of Mueller's contributions to sports safety, NOCSAE made a donation to Mueller's Gathering Place, an outdoor garden created and dedicated to honor Mueller at the University of North Carolina, Chapel Hill. Mueller was a faculty member at UNC for 41 years and chaired the Department of Exercise and Sports Science from 1995-2005.
About NOCSAE
NOCSAE, the National Operating Committee on Standards for Athletic Equipment, is an independent and nonprofit standards development body with the mission to enhance athletic safety through scientific research and the creation of performance standards for athletic equipment. Formed in 1970, NOCSAE is a leading force in the effort to improve athletic equipment and, as a result, reduce injuries. NOCSAE efforts include the development of performance and test standards for football helmets, gloves and facemasks, baseball and softball batter's and catcher's helmets, baseballs and softballs, ice hockey helmets, soccer shin guards, lacrosse helmets and facemasks, and polo helmets. NOCSAE is comprised of a board of directors representing stakeholders from a number of groups – including consumer and end users, equipment manufacturers and reconditioners, athletic trainers, coaches, equipment managers, and academic and sports medicine associations. These diverse interests have joined forces in an attempt to arrive at a common goal of reducing sports-related injuries. NOCSAE is a nonprofit, charitable organization supported by individuals and organizations with an interest in athletics. For more information, please visit www.nocsae.org.