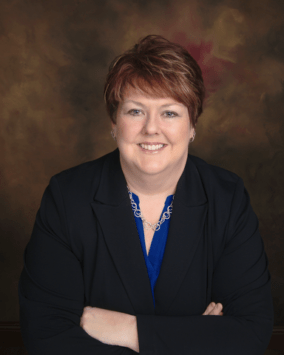 Kim D. Barber Foss, PhD ATC brings with her a passion for innovative research and a clear vision for her new role as she succeeds outgoing Research Director, Frederick O. Mueller, Ph.D., Emeritus Professor, UNC-CH. Barber Foss has published extensively in the areas of injury epidemiology, biomechanics, and brain injury and has 29 years' experience as a certified athletic trainer. She is an associate research scientist at the Emory University Sports Performance and Research Center (SPARC), which utilizes a lab-to-field
research approach to sports injury in young athletes. Barber Foss also spent fifteen years as a Senior Research Assistant in the Sports Medicine Division at Cincinnati Children's Hospital where she was involved with biomechanics, epidemiology, and concussion research and was director of the Brain Network Activation Lab.
More about the research director position
The research director position oversees NOCSAE's Grant Program, which has underwritten more than $13 million dollars in research over the past 50 years. As research director, Barber Foss will chair NOCSAE's Grant Review Committee, co-chair the Request for Proposal Committee and hold a seat on the Scientific Advisory Committee. Barber Foss has relinquished the NOCSAE board position, which she held for four years as the representative from the National Athletic Trainers' Association (NATA), to assume the duties of her new leadership position.
More about Barber Foss
Barber Foss's further experience includes her role as the coordinator for the National High School Sports Injury Registry, which was a large-scale NATA project. She currently serves on the NATA COPA Analytics and Outcomes Committee.
Barber Foss's honors include the 2018 Gatorade Secondary School Athletic Trainer of the Year District 4, 2019 NATA Service Award, 2020 NATA Most Distinguished Athletic Trainer Award, and 2020 NATA Secondary School Athletic Trainer of the Year award District 4.  She was also selected as the 2019 Girl Scouts of Western Ohio Woman of Distinction.